Search Experience Optimization (SXO) audit is the process of evaluating a website's performance and visibility in search engine results and user experience(UX). The objective of an SXO audit is to identify areas of improvement that can help a website rank higher in search results, attract more traffic, leave users with exceptional experience and generate more conversions.
Businesses and marketers wondering how to perform an internal audit and identify opportunities for improvement need to analyze various aspects of your website, including its structure, content, technical features, and performance. Once you have conducted an SXO audit, you can use the insights and recommendations to improve your website's performance.
Let's look at how to conduct an SXO audit and identify opportunities for improvement. Before heading into the process of SXO Audit, let's get to know SXO's meaning.
What Is SXO (Search Experience Optimization)?
Search Experience Optimization (SEO) is the process of improving a website's visibility in search engines. It encompasses several activities like on-page SEO, off-page SEO, content marketing, and more.
SXO is a new technology that helps brands to improve the search experience on their website. It is the next step in SEO and Content Optimization. The process of SXO begins when the user lands on your website and continues till the CTA section a the end of your content piece.
What Is SXO Audit?
A Search Experience Optimization (SXO) audit is the evaluation of a website's design, layout, navigation, content, speed, and overall user experience to identify areas for improvement.
A Website Can Have Many Common Page Errors Such As:
1. The long conversion process.
2. Irregular and uneven placement of buttons.
3. Strenuous contact forms.
4. Call-to-action buttons without a service page.
5. Irregularities in mobile and desktop design.
6. Lack of internal filters and searches.
7. Faulty contrast and distasteful fonts.
To Solve The Aforementioned Common Page Errors, An SXO Audit Helps Businesses:
1. To check that the website is designed and optimized in a way that is in sync with the business's goals and objectives.
2. To check whether the website fulfills the user's needs and expectations.
3. To Identify the gaps or areas of improvement in the website and content.
4. To ensure a seamless, personalized, and engaging experience from the websites.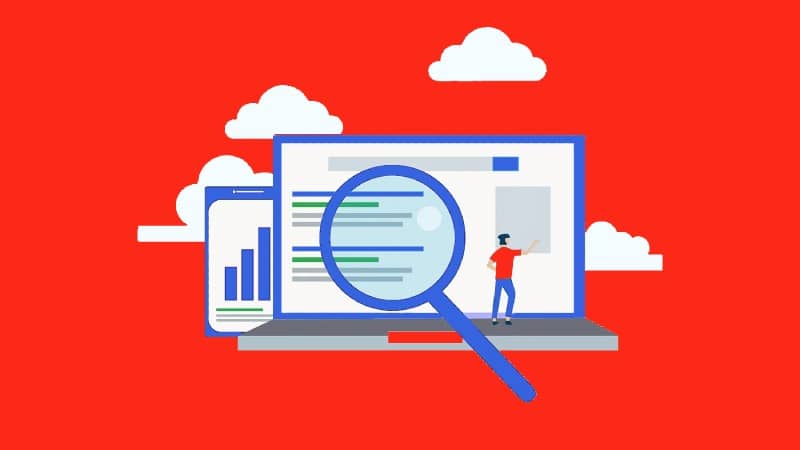 How to Conduct An SXO Audit?
SEO (Search Engine Optimization) audit is a process of analyzing a website to identify its strengths and weaknesses in terms of search engine ranking. Both free and paid online tools can be used to conduct an SXO audit.
There Are Two Steps To Every SXO Audit:
• Evaluation: The first step in the process is evaluating your website by sectioning it in terms of content, UX, analytics, and backlink metrics.
• Identification: The second step involves the tools and tactics you need to measure the performance of each section of the evaluation.
When you audit SXO, you need to be asking yourself the right questions about your website. The questionnaire involves sections such as content, SEO experience, accessibility, and technical SEO.
1. Content
The content of your website includes every piece of text that is used in it — the landing page, title, CTA, blogs, and so on. Analyze the website's content, keyword usage, readability, and relevance.
Ask Yourself The Following Question As A Part Of The Content Audit Inside Of The SXO Audit:
• Does your content appeal to your target audience?
• What are your targeted keywords and phrases, and how well are you using them in your website copy?
• Is your content optimized for SEO?
• Do you have sound enough pillar content around your targeted keywords?
• Is your copy sound, grammatically correct, and optimized for search engines like Google?
Look for issues such as poor keyword usage, low-quality content, and irrelevant content that can negatively impact the website's search engine rankings. Identify any gaps in your content and create a plan to fill them.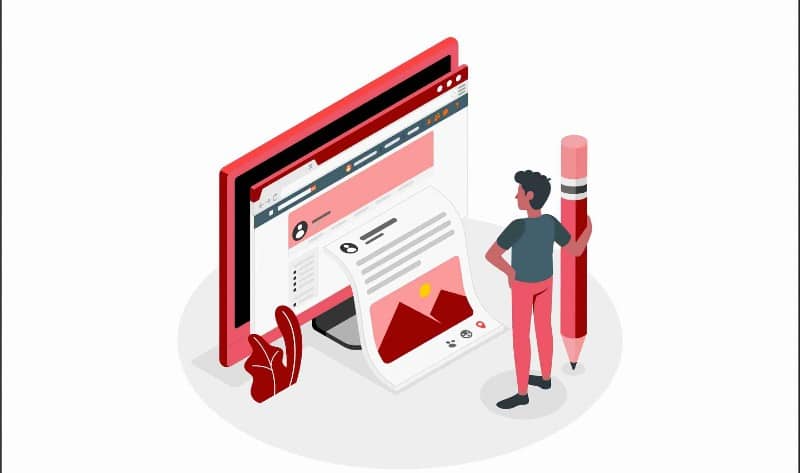 2. SEO Experience
Analyze the website's on-page optimization, including the use of title and meta descriptions, alt tags on images, structured data, sitemap, and header tags.
Proceed With These Questions:
• Where does your content rank on Google?
• When users search within your targeted keyword pool, does your content appear for them?
• What does your content snippet look like on the search engine?
• Do you have a featured snippet?
• Do you have the FAQ integration that can feature in the 'People also ask' Google box?
• Have you optimized your copy to display the most eye-grabbing and relevant information?
Look for issues such as missing or incorrect title and meta descriptions, missing alt tags on images, not using structured data, missing or incorrect sitemap, and not using the correct header tags that can negatively impact the website's search engine rankings.
3. Accessibility
As you audit SXO, Analyze the website's design, layout, and navigation, as well as its speed and overall user experience.
Proceed With These Questions:
• Is your website optimized for every device?
• Do you offer a consistent user experience for mobile, desktop, and tablet screens?
• Does your copy also meet the standard requirements of the Web Content Accessibility Guidelines (WCAG)?
Look for issues such as confusing navigation, poor design, and slow page load times that can highly impact the user experience(UX).
4. Technical SEO
Review the website's analytics data, including its traffic, bounce rates, and conversion rates. Proceed with asking yourself the following questions:
• Are your website's URLs, meta tags, and technical structure in place?
• Does your website have any broken links, duplicate content, and poor meta tags?
• Is your website design and content copy fulfill the E-A-T value (expertise, authority, and trust) principle?
• What is the speed of loading a page, intuitive navigation, internal and external linking, image sizes, clear menu structures, and integrated social media landing pages?
Look for issues such as poor data collection, missing or inaccurate analytics tracking codes, and not tracking key metrics or conversion points.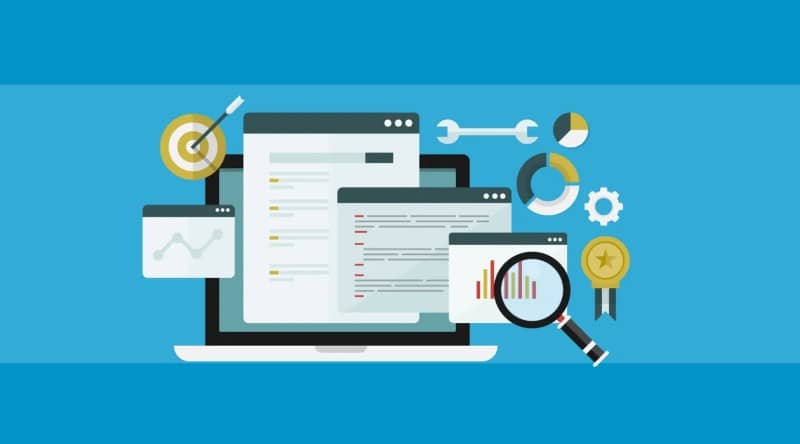 Identifying Opportunities for Improvement
Now that you're armed with the right lapses contributing to the search engine ranking, it's time for you to identify areas for improvement.
The Major Areas For Improvement Include:
1. Search Engine Ranking.
After you audit SXO, you must tackle SEO. To determine whether your SEO tactics are working, you need to evaluate where your content is ranking on the search engine.
Apart from the technical measures, you can improve your website's SEO by publishing content regularly, using relevant alt tags, and focusing on metadata.
2. Bounce Rate.
The bounce rate represents the number of visitors who have clicked through your site via SERP but backed out without interacting with your content.
The proven way to trap your visitors and get them to take action
1. Try to comprehend the reasons behind guests' early departures.
2. Improve the user experience.
3. A responsive website is a must.
4. Add a prominent call to action (CTA).
5. Check your text's readability.
6. Create a few landing pages.
7. Analyze your product pages again.
8. Do an A/B test for your website.
3. Average Session
The average session tells us if the users are engaging with the content on your page and if the content is meeting their needs. Your goal is to maximize the average time spent on the site, so your content can have enough time to drive a conversion.
Nothing gets your visitor to keep scrolling through your website like fresh, updated, and relevant content.
4. Organic Traffic
Organic traffic is the true test of your SXO. It is the measure of unique visitors to your website through your digital footprint.
The best way to bring in organic traffic is by publishing SEO content, acquiring industry-wide backlinks, and having a strong social media presence.
5. Click Through Rate(CTR)
CTR metric assesses the users who have clicked through your website after locating it from the SERP. You can easily check your content's CTR from the Google Search Console.
To improve your CTR, optimize your content copy and headlines, including compelling CTAs, and work on your visuals.
6. Conversion Rates(CR)
The conversation rate monitors the quality leads that have poured through the SERP, and taken the desired action or made a purchase on the website.
Business can boost their CR by including social proof at the checkout page, adding live chat options, and conducting A/B testing on their visuals and headlines.
7. Page Load Time
The page loading speed is often what bounces the user from your website to others. Ideally, it should take about 2.5 to 4 seconds for the landing page to load for the first time.
To decrease the average page load time, invest in an optimized hosting platform, cache your heavy pages, defer loading to asynchronous files, and reduce your redirects.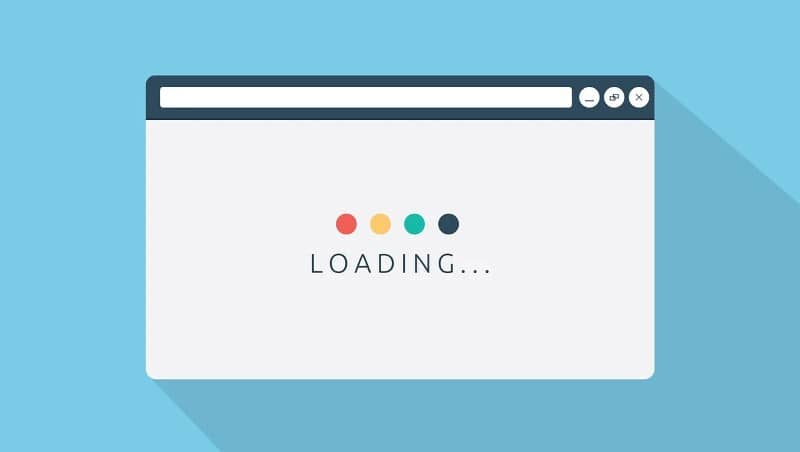 8. Mobile Accessibility
More than 50% of Internet users surf the web on their mobiles. This is why focusing on mobile adaptability for your website is crucial to minimize the bounce rate and improve the overall user experience.
A study by Portent found that the ideal page load time is between 0 and 4 seconds, with the first five seconds having the greatest influence on conversion rates.
While implementing the changes after you audit SXO, test every content update and CTA on the mobile screens as well. Other than that, make sure your photos are of the right pixel, your graphics are visible on the small screen, and your font size isn't overbearing.
The font size and color of your website should be optimized in a way that is easy on the eyes of the user. When you audit SXO, you need to focus on how the font presents itself on the page.
The right contrast in the text and the use of bullets, headers, and brief paragraphs can make the job easier for you.
SXO Audit: Bottomline
An SXO audit is an in-depth analysis of a business's customer experience. It looks at the customer journey, inbound marketing, and touchpoints throughout the customer journey. It can be a daunting task but it can provide a big ROI when done right.
It is important to note that SEO is an ongoing process and regular auditing is necessary to maintain and improve your website's ranking in search results. Any company evaluates its financials yearly, the same way a yearly SXO audit is ideal for your website for consistent results.
A Search Experience Optimization (SXO) audit should be conducted by a professional with experience in website design, user experience, SEO, and analytics. For achieving your SEO objectives and serving your users with an exceptional experience, you can take help from an SEO agency like RankJacker SEO
RankJacker specializes in website optimization and SXO Audits. It also serves you with the procedures for how to conduct an SEO audit. Our team of professionals has the skills to analyze the website's technical setup, content, and user engagement, the right tools to measure the performance of your website and provide recommendations for improvement.