Search engine optimization (SEO) is a digital marketing tool that drives organic traffic to your website, and link building is a crucial element of that tool.
Being in the business of content marketing, you are well aware that link-building is all about playing the long game. It's a brick-by-brick process of building your empire of credibility and social relevance.
Regardless, it is understandable the inevitable question of "how long it takes for SEO link-building strategy to show results?" may come up in your head and in your board meetings. Trust me, it does in ours too.
I work very hard to see the planted seeds of link-building come to fruition. This is why I am compelled by my need to be transparent about our strategies.
Although I don't have a clear timeline of the process, I can share the factors that influence the time it takes to get results from your SEO link-building strategy.
Let's uncover them together!
SEO Link-Building Strategy: Influencing Factors
To improve your Website's Search Performance, it is essential to understand the factors that influence the results and how you can use them to your advantage.
1. The Current State Of Your Website
If you have a relatively new website, it may take longer for you to see results from link-building efforts. Search engines still don't consider new websites credible enough to amp up their organic reach.
Building links in the early stages of publishing might be counterproductive, and the absence of natural traffic will signal self-marketing & promotion to search engines.
In this case, your priority should be to build a solid foundation for your website check out our foundation link service that helps to build a strong foundation for beginner sites.
Quality backlink-building tactics involve creating high-quality, informative content that is likely to be shared and linked to by other websites. Such types of content include infographics, blog posts, videos, and different types of content.
It also includes optimizing your website for search engines and building a solid internal linking structure.
Once you've done this, you can begin to focus on SEO link-building strategy. I've explained this concept in my ebook "Structured Approach to Link Building."
2. The Credibility Of A Website (The Quality Of Backlinks)
The number of backlinks a website has acquired from reliable sources contributes to the credibility of a website.
Some of the commonly used metrics to ascertain the quality and reliability of a backlink include domain ranking (DR), domain authority (DA), and PageRank, or Page Authority. Check out our detailed process for how we select good backlink sites for our clients.
Thus to ensure optimum ROI with your link-building efforts, it is essential to choose websites with better metrics that shall help build the credibility of your website over time.
Websites with strong internet authority and credibility may have more opportunities to rank higher and show early results. You can access the credibility of the websites with tools like Ahrefs, Semrush, MOZ, and Majestic.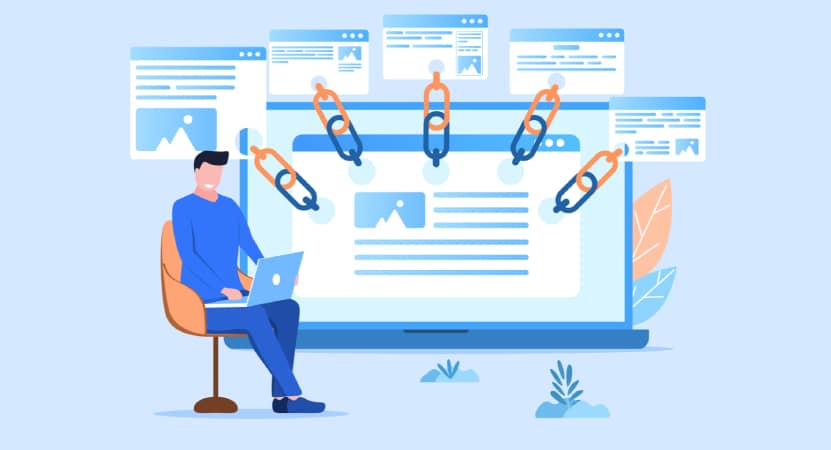 3. Competitiveness Of Your Industry/Niche
Often the time it might take for your link-building strategy to yield results comes down to the competitiveness of your industry or niche.
Highly competitive industries and niches such as digital marketing, real estate, FMCG products, and so on may take longer to see results from your backlink strategy.
It is because of thousands of companies fighting for limited digital real estate. This brings in more competition for the exact keywords. The time needed to outrank your competitors is more in these cases.
Suppose you are working on a backlink strategy for a skincare blog. Here, the usual processes won't cut it. Instead, you need to refocus your strategy on fetching high-quality and authoritative links from government or educational websites, and industry-specific websites with a high authority level.
You Can Also Tap Into Other Creative Solutions Such As:
Joining an active community in your niche.
Contributing your expertise and skills and helping others out.
Building a contact sheet of reliable and responsive industry leaders.
Getting into a reciprocating relationship and offering back-links to others' websites.
4. Link Velocity
Link velocity is the speed and rate at which new links are added to a website over time. It is crucial for our SEO link-building strategy to be seen as natural and humane.
High-velocity link building can be dangerous and near-fatal for websites. A grave error that most low-budget SEO companies make is acquiring links quickly and mindlessly, which can appear spammy and manipulative to search engines like Google. This can lead to penalties, such as a drop in rankings or being removed from the index altogether.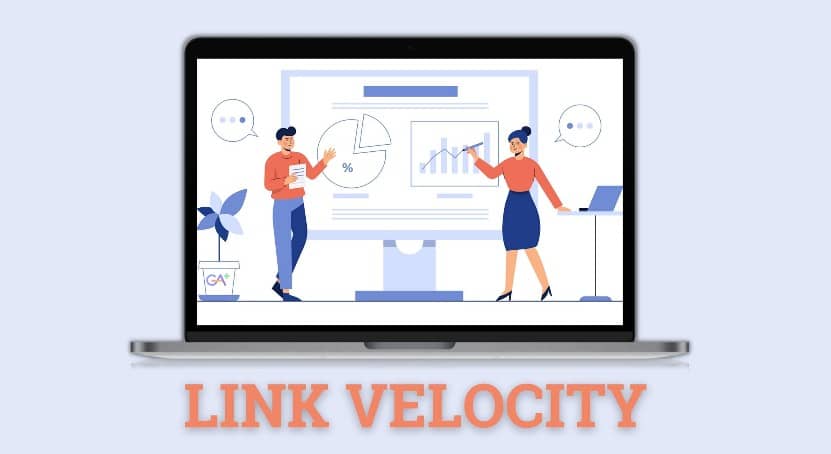 A smartly managed link-building process is when links are added slowly and naturally. This is the recipe to make your backlinks more organic to search engines and helps to build trust. Thereby expediting the process of extracting results of your link-building strategy.
5. Link Building Budget
The ideal practice of link-building shouldn't involve buying the links but earning them. But you can accelerate the early process by investing in high-quality links.
You need an optimal link-building budget to execute a successful SEO link-building strategy. The budget is used to purchase high-quality links like Guest posts, Niche edits, Haro links, and PBN links from sites relevant to the target market. These links help increase a website's visibility in search engine results, thus improving organic search rankings.
This is why the link-building budget is an important factor in determining the time it takes to get results with your link-building strategy. The budget mainly depends on the competition for the target keywords and the competitors' budgets. The funding should also be allocated so that it can be used for short- and long-term campaigns.
Measuring The Success Of SEO Link-Building Strategy
It's important to remember that SEO is a long-term strategy and an ongoing process that requires consistent effort and patience. It's not a one-time thing.
Keeping tabs on the success of the strategy allows marketers to understand what works and what doesn't. This way, they can adjust their backlink strategy accordingly.
While the actual results, both quantifiable (leads) and unquantifiable (market rapport), may take time to drip in, you can measure the success and failures of the strategy. Here's how:
The first step in the process is to access the metrics and figure out the number of backlinks generated. This indicates how many websites have linked to the target website and indicates how successful the SEO link-building strategy is.
Secondly, you should monitor the quality of these backlinks. Because high-quality websites will have a greater impact than low-quality websites.
It's Worth It!
The bottom line is, link building is an essential aspect of SEO that can help businesses increase their visibility online and drive more traffic to their website.
But it is also a lengthy process that seldom has "instant results."
The backlinks we place act as "votes" of confidence in your website and help search engines understand that your site is relevant, trustworthy, and authoritative enough to serve a given keyword query. This takes time, ranging from 3-12 months, and sometimes even more than that.
To give fuel to your SEO efforts we at RankJacker specialize in e-commerce search engine optimization, and understand the importance of an SEO link-building strategy for the growth of your business. Our team of professionals can help you create a comprehensive SEO link-building strategy tailored to your business needs and help you see results in no time.
We have the tools and expertise to help you succeed whether you're a startup or a large enterprise looking to take your SEO to the next level. Contact us to learn more about our services and how we can help you drive more traffic and revenue out of your website.