The feasibility of your content is determined by the hit-or-miss factor of website traffic. The competition for the top spot on search engine results pages (SERPs) is increasing daily. Surprisingly, top SERPs still allow you to control your website's appearance. Here is where the Featured Snippets come into play.
Featured Snippets are a relatively new SEO technique that webmasters have started implementing to help get their websites noticed at the top of the search results.
This blog article will go over more information on featured snippets and help you win them with 7 effective strategies. Read on!
What Are Featured Snippets?
Featured snippets comprise exclusive content with an accurate answer to the user's query, making it the most relevant and viewed subject on SERPs.
Recall the top searched results that stay highlighted at the top of the webpage. That's a featured snippet. A featured snippet helps your website cement a place in position zero (first page of search results). However, its success rate depends on the content and organic traffic.
Featured snippets come in various formats, like bullets and numbering, paragraphs, tables, or videos. Read on to each of them in detail.
What Are The Different Types Of Featured Snippets?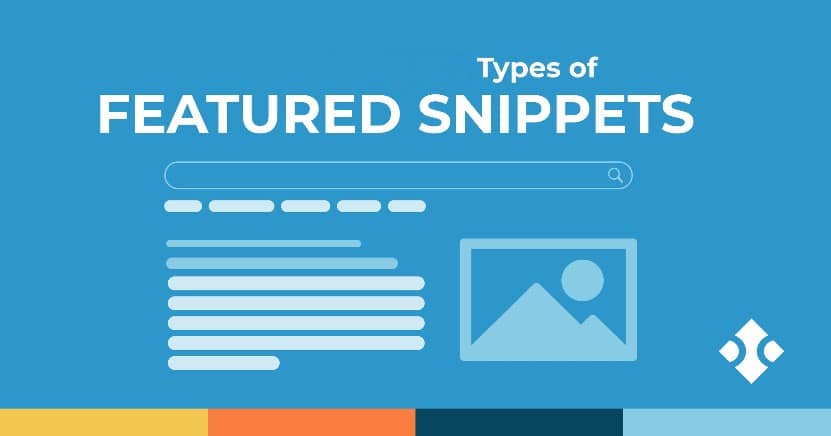 A Featured Snippet Is A Collective Term For Exclusive SERP Content And Primarily Exists In Four Types. It Includes:
1. Bullets And Numbering.
Does your content include listicles? Content in the form of bullets and numbers works best with rich snippets that offer SERPs as listicles. This kind of content addresses the user's questions with precise answers in an attractive way.
2. Paragraphs.
Paragraph-featured snippets are the most popular snippets comprising a brief description between 40 and 60 words. This type of featured snippet addresses most SERP queries and begins with interrogative phrases (what, who, when, how, why).
3. Tables.
It comprises answers available in tabular format. Imagine searching for garment sizes or checking out your BMI chart. Tabular featured snippets provide search results comprising figures, prices, and rates represented as numerical and nominal data.
4. Videos.
One of the most popular Google snippets, videos are becoming increasingly popular with customized time stamps that help users to find the most relevant section. From DIY to reviews, video as an SEO snippet offers valuable traffic to websites driven by content having relevant titles with interrogative phrases such as how to, what are, and more.
What Is The Importance Of Featured Snippets?
The role of featured snippets is more than just highlighting your website's SEO score. It enhances your brand valuation and incorporates presence in smart device traffic, as Google suggests websites with featured snippets as reliable among location-based users.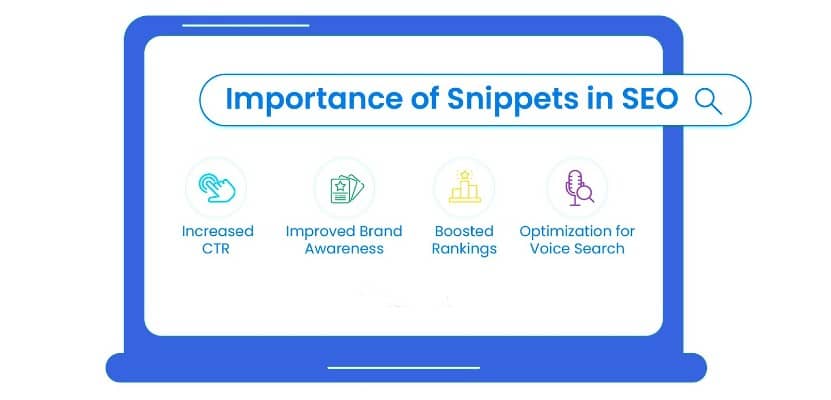 Here's More About How A Featured Snippet Does Wonders For Your Website:
1. Better SERP Ranking.
Featured snippets immensely boost your website's SEO score. If you can incorporate the best SEO-driven keywords and snippets, your website has a serious chance of being visible in position zero, of SERPs.
A snippet optimizer also helps compensate for website traffic with poor KWs, improving your SEO score essential to stay ahead of the competition.
2. Can Boost CTR.
Click-through rate (CTR) provides the dynamic impression of organic traffic engagement.
Although the sample provides customers with a straightforward response to their query, they could be hoping for more in-depth details. By clicking on your featured link, customers can quickly find what they're looking for.
3. Enhanced Brand Awareness.
SERP snippets also come in handy with brand promotion. This feature attracts mobile traffic, which readily shows top brands having featured snippets embedded in the website.
Have you thought about how your favorite brand always tops the search results? The magic of a dedicated featured snippet ensures your brand website stays in position zero to attract maximum engagement from the targeted audience.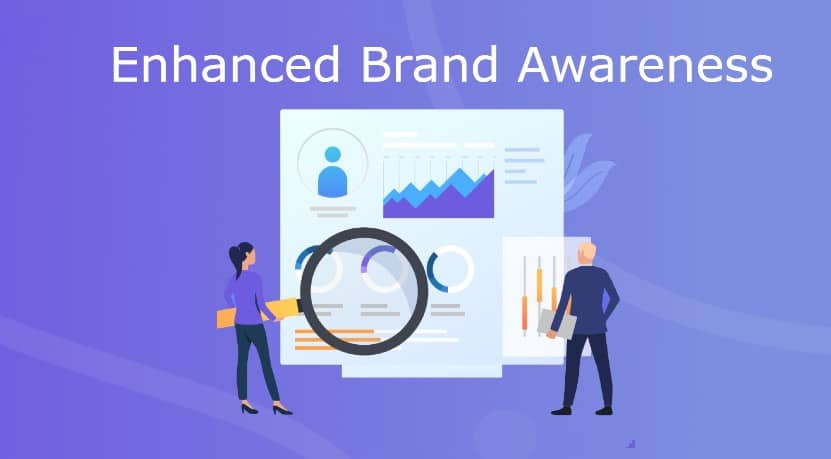 4. Help Leverage Voice Search Commands
Smart AI devices incorporate voice-based search results that get driven using featured snippets. If your website has a better SEO score, includes rich snippets, and lies on position zero of SERPs, there's a greater chance that it will feature in voice-search results, attracting better brand engagement and website traffic.
How To Win Featured Snippets For Your Website?
Snippet optimization is a dynamic technique to tweak SERP algorithms such that your website becomes a part of featured snippets. Remember, search engines like Google decide the eligibility of SERP snippets on their own. The role of a snippet optimizer is to produce snippets that elevate users' first experiences with your website across all platforms.
Getting your business listed in the featured snippets is one of the most important things to do when it comes to search engine optimization.
Here Are A Few 7 Strategies That Aid In Winning Featured Snippets For Your Website:
1. Find Out The Users' Search Intent.
Knowing your users' intentions comes number one.
To help increase the chances of your business appearing in featured snippets and organic search results, you should run an automated user intent analysis to find out what is the user exactly searching for.
The purpose behind the search by the user is the desire to learn more. And if your website has the exact information as the search intent, your website will win a featured snippet and the user will participate in that endeavor.
2. Managing Long-Tail Keywords And Queries.
Websites with high SEO scores include a subtly positioned featured snippet, making it convenient for long queries to get highlighted on position zero of SERP. Enhance your website traffic using long-tail keywords collected from the most popular questions.
Pick your seed keyword and track the most relevant SEO-optimized snippets. It will help you choose customized featured snippets with the maximum search volumes, attracting robust traffic and ensuring thorough organic engagement.
3. Boost Your Website Ranking With SEO Tactics.
You heard all about the utilities of a featured snippet. Do you know a Google snippet stays limited only to websites with high SERP scores?
Here comes the tactical SEO game that optimizes your website ranking to make you eligible for incorporating those rich snippets and driving content traffic.
Here Are Some More Ways To Boost Your Website's SEO Ranking:
Optimize your website for mobile accessibility.
Enhance your website's readability (easy to crawl).
Spice up your content with an optimal balance of interlinking and external linking.
Choose an engaging website URL and use SSL over HTTP.
Keep your content updated and add relevant infographics.
4. Grab "Low-Hanging" Opportunities.
For keywords for which you now rank among the top 10 search results, you can earn featured snippets. Such keywords are thought of as "easy wins" because all you need to do is create content that is optimized for those keywords.
Any online SEO software will list the keywords you are ranking for in order of importance. Check out keywords that have a short quotation mark "just next to the ranking position value" as that is where your "low-hanging" opportunities lie.
You can dramatically boost the likelihood that your content will show up for those queries as a featured snippet by including these keywords in the headlines of your content and providing succinct responses underneath them.
5. Curate Quality Website Content.
An engaging content structure and better readability attract seamless website traffic and frequent engagement with complementary featured snippets.
Organizing and arranging your material well is one approach to increase the likelihood that you'll receive featured snippets. Your material should be organized so that it can give clear responses, and all of your headings and subheaders should make sense concerning one another.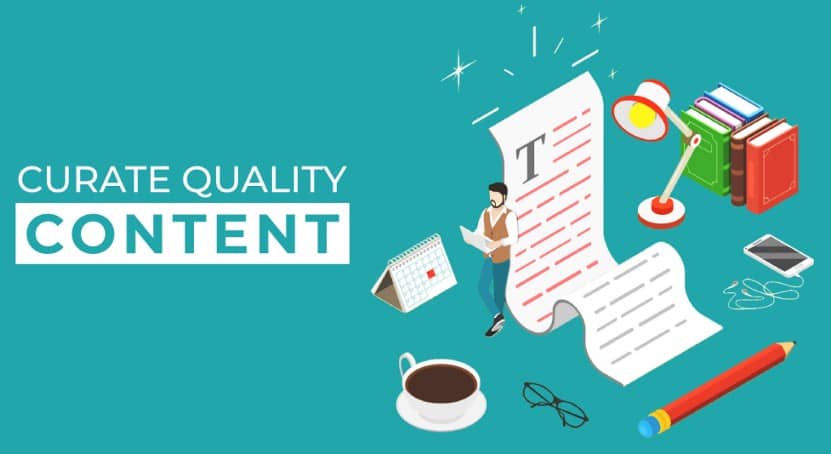 To make it more logical and clear, use bullet points and lists. Nobody likes to struggle through a disorganized, unclear article. Make it as simple as you can for readers to find the solutions they need in your content.
Remember, nothing can beat quality website content, and featured snippets cannot compensate for quality issues.
6. Pour buzzwords.
Buzzwords are the next big thing in website content creation. It aims to replace pivot phrases using simpler synonyms to avoid redundancy. You can use SEO analytics to determine words with the most search volumes, then replace the original text using the same. These play a crucial part in the featured snippets, like keywords.
Buzzwords are best to make an instant impression. However, curate your website content to prevent incoherence, otherwise, it may hamper the natural flow of the content.
7. Maintain An Optimal Word Count.
What makes a better SERP snippet stand out from plenty of rich snippets? An optimal word count makes the difference in ensuring your code snippets get suggested by Google. Keep the featured snippets' word count between 40 – 60 words. Again, leading SEO experts suggest a word limit of not over 58 words.
Celebrate Your First Featured Snippet With RankJacker
Featured snippets can significantly increase your website's click-through rate (CTR), but they might be challenging to obtain if you aren't employing the proper SEO techniques. The same techniques that help you achieve featured snippets, such as conducting keyword research and arranging your content, also help you stay on the first page of Google.
While ensuring easy search results for users, featured snippets allow brand owners to reflect their website presence on the highlighted sections of position zero (P0).
Is your website content lacking sufficient organic traffic? Boost your website SERP scores with RankJacker SEO strategy to find the best Google snippet for your content and ensure a top position on the position zero (P0). For more information and assistance on website engagement, visit RankJacker today!