As a business owner, you may encounter a variety of difficulties when it comes to handling digital marketing. There are several moving elements that might be challenging for one individual or even a team to handle. With the power of marketing automation, you can truly automate all of your digital marketing channels.
What Does Marketing Automation Mean?
The process of employing software to automate repetitive marketing processes is known as marketing automation.
For instance:
1. Gathering information about your customers based on their interactions with your website and targeting content toward them
2. Delivering weekly or monthly email newsletters to your subscribers at a predetermined time
3. Sending reminder notifications to customers who abandon their shopping carts
4. Delivering a birthday-themed SMS message with a discount to customers
5. Using content automation and social media publishing
The Significance Of Marketing Automation
Let's take a deep dive to understand why marketing automation is so important in this age of cutting-edge technology.
1. Productivity
The first benefit of marketing automation is that it increases productivity across all departments. You may be able to save personnel expenditures as it gives your team time to focus on more crucial, strategic tasks.
Rather than manually posting on social media every day, marketing automation software can automate the process for you.
This empowers your employees to concentrate on more visionary challenges like planning and brainstorming for future projects.
2. Increased ROI
CRM systems are excellent tools when contacts are your primary focus. By combining CRM with a marketing automation system, you'll have all the sales and marketing-related tasks in one location.
Integration of marketing automation services with CRM leads to better data management and operational efficiency.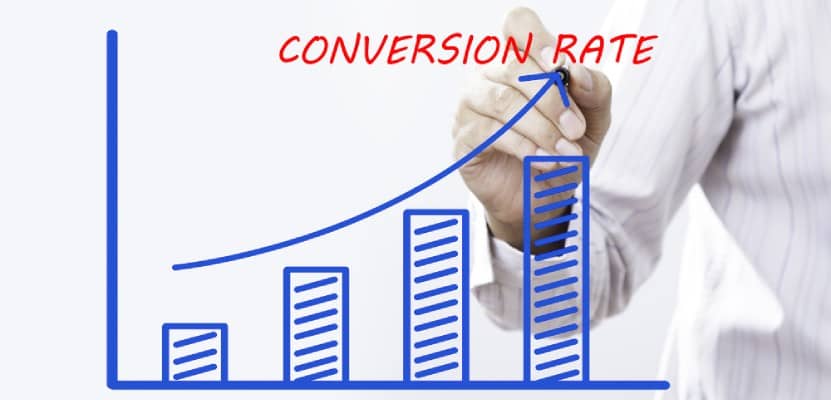 3. Higher Conversion Rate
You can increase your conversion rate and handle your leads more effectively using various marketing automation tools.
Your marketing automation system will monitor them and even enable you to retarget website visitors who don't convert, enhancing your conversion rate.
The best marketing automation tools offer your team more time to evaluate the marketing plan and create strategies to convert visitors efficiently.
An important factor in order to nurture customer relationships is retention. You are more likely to experience a boost in your customer lifetime value by automating your cross-sells, up-sells, and customer follow-ups.
When combined with improved lead management and prioritization, your sales activity will create a far greater ROI than previous attempts that allowed data to existing in silos.
4. Consumer Data
Marketing automation is undoubtedly the pinnacle of marketing analytics. It allows you to gather information from numerous marketing platforms. This provides you with extensive insights about your target audience.
Emails assist you in gathering simple-to-track metrics like open rates, tracking replies, and subject line optimization in an effort to increase conversions.
Push notifications are another method for collecting data based on extensive mobile a/b tests. These help you improve your CTAs and conversions.
The best marketing automation software provides all the demographic, geographic, technological, and behavioral data points of your customers on a singular, integrated platform.
5. Better Interaction
Content marketing is vital for any type of organization. The majority of firms produce irrelevant content and stop producing more content when their efforts don't result in sales.
In order to increase conversions, firms must spend some money on marketing automation technologies. You need to start investing in marketing automation software that increases interaction with your cadence plans, survey forms, testimonial requests, etc. You must filter the data you collect in order to recognize and anticipate monetization opportunities.
6. Scalability
Marketing automation empowers you to scale your marketing campaigns.
By harnessing the power of automation, you can reach out to a broader audience and accomplish your marketing objectives successfully.
7. Lead Nurturing
If you want to run a successful online company, you must gather, monitor, and nurture leads with an effort to convert them into consumers.
While you could complete this procedure manually by making calls and sending emails all day, the best way is to use an automation tool.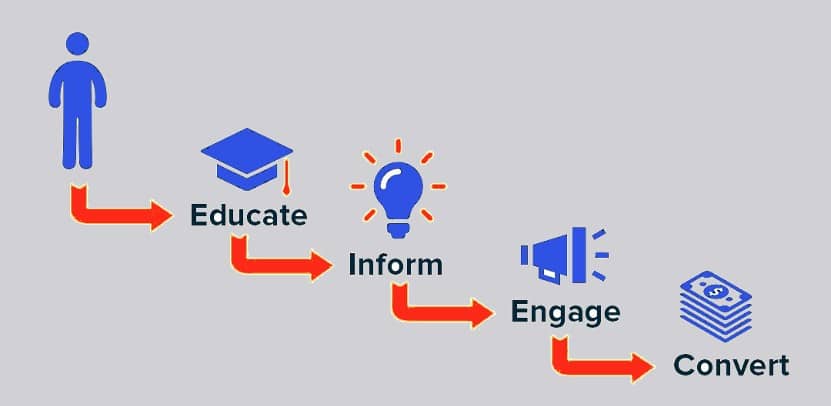 Here is an illustration of a lead's potential actions and how your automation software might react to them:
1. Software delivers welcome letters to customers who decided to sign up for your email newsletter.
2. A customer opens the welcome email, clicks on any of the links, and spends a few minutes browsing your products online.
3. When they click on a link, the software recognizes it and sends them an email with a discount for the item they were browsing.
4. The customer accepts the deal and adds some items to his cart.
5. Software recognizes when a customer leaves his cart unattended and sends them a tempting reminder.
6. The customer opens the email, visits your website again, and purchases something.
You can locate new leads using automated marketing tools, monitor their development, and convert them into brand-loyal customers
A marketing automation system's data collection is also quite successful for pre-qualifying leads before sending them to sales. A robust marketing automation software will gather and analyze visitor data using lead scoring and lead grading to automatically route qualified leads to the appropriate sales representatives.
Final Thoughts
Marketing automation has several advantages for businesses that want to strengthen their marketing goals. By incorporating marketing automation into your strategy, your business can stay ahead of the curve and achieve all the marketing goals effortlessly.
Are you frustrated with manually managing your SEO strategies and intimidated by the ever-evolving digital landscape?
We at RankJacker SEO, have the know-how and experience to assist you in maximizing the potential of marketing automation for your SEO operations. We will create a customized marketing automation strategy that aligns with your business goals.
Don't allow manual procedures and a lack of data to prevent you from realizing your full potential. To find out more about how marketing automation may change your SEO efforts, get in touch with us right now. We can assist you in achieving your targets and scaling new heights in the field of digital marketing.