What's A Lead?
Any cold prospect that expresses interest in a given offer with the potential to be a paying customer, can essentially be termed a lead.
In the digital world, a prospect can be considered a lead when one chooses to perform any one of the following actions on a website:
Fill up a form and provide their contact details voluntarily.
Book a call to get more details.
Register for a product demo, webinar, or a free trial.
Lead Generation And How You Need To Do It?
Lead generation has turned out to be the most promising (safe, fast, & budget-friendly) way for technology companies to get to their desired audience in today's time.
The old tactics such as cold texts, emails, phone calls, etc. have been replaced by modern-day lead generation for its sheer ability to be scaled on automation without much manual intervention and of course without having a large marketing team.
Since the market is over-infused with numerous technology-oriented solutions and so are the buyers with so many options, incorporating demand and generating qualified prospects becomes even more important.
This isn't easy and involves an entire process from understanding the buyer's journey right from the awareness stage and eventually leading them to your sales funnel.
Having worked on numerous lead gen projects, here's a brief of my learning related to lead generation to build a strong foundation for sound marketing and sales.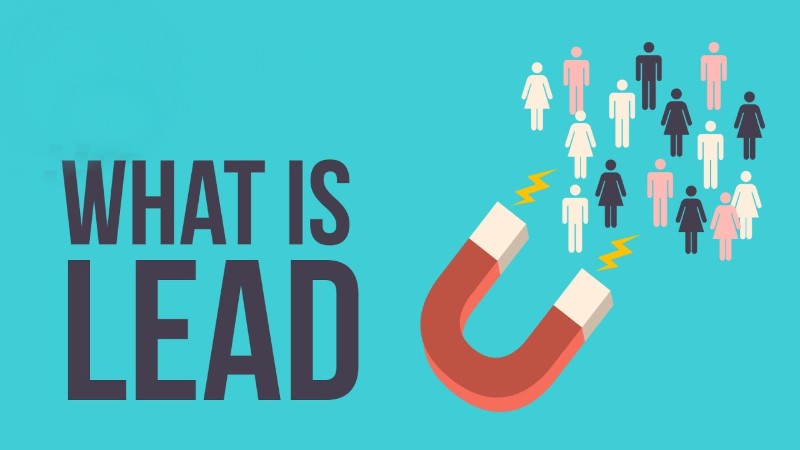 1. Set Your Buyer's Requirements
If we take a count, then 90% of the buyers are in the habit of googling when they are in search of solutions. Yes, as they are smart generation customers and they will approach the seller only when they have already shortlisted what matches their requirements.
Even if they are aware of your company, they will still follow more research in order to make the right buying decision thereby avoiding any regrets later.
Now you yourself can imagine how important it is to understand the buyer's problem and then offer the right solution as per their requirements and expectations before you introduce your product.
Hence, help your cold prospect to research their problems and understand the solution areas. This can be done when you have superior-quality content available and ready to be served.
You need to be fast enough in educating your customers and shaping their requirements that fit their solutions so that you stay ahead of your competitors, or else they may take advantage.
2. Don't Underestimate Organic Reach
If we take an average then about 30% of organic traffic can be aimed at search engines and SEO comes with an assurance that buyers will find the right solutions to their underlying problems when they are searching for information.
So, for getting qualified leads B2B companies can always opt for white hat SEO as this is a good way to start and promote your offerings, and marketing your content in the right way holds great importance.
Now when you are to assess your expenditure, then with SEO you can considerably reduce your cost per qualified lead too. SEO is much more economical when you are on the go to attract the same visitor traffic as advertising.
An immediate flow of leads is promised if you use paid media while SEO consumes a fair amount of time to show results. In short, uncertainty and time frame should be kept in mind always.
3. Follow A Systematic Approach Using Valuable Content
Online marketing is a complex process.
You very well know that any B2B customer won't order on the first go when he visits your website and this could take them on an average of 6 interactions with a brand before they finalize their purchase decision.
"As a result, you are required to have a systematic approach which goes in alignment with your buyer's journey."
Just an attractive or beautiful site won't prove of any help alone but understanding digital marketing with the customer's journey will.
As I mentioned above also this won't be an easy thing and will consist of mastering a myriad of digital marketing processes, concepts, and technologies. You need to understand the entire sales process and set it all together in a buyer's journey.
Even if you post on Instagram, Facebook, Google, or other social networks, or SEO, a systematic approach, proper analysis, with improvement on a regular basis will always be needed.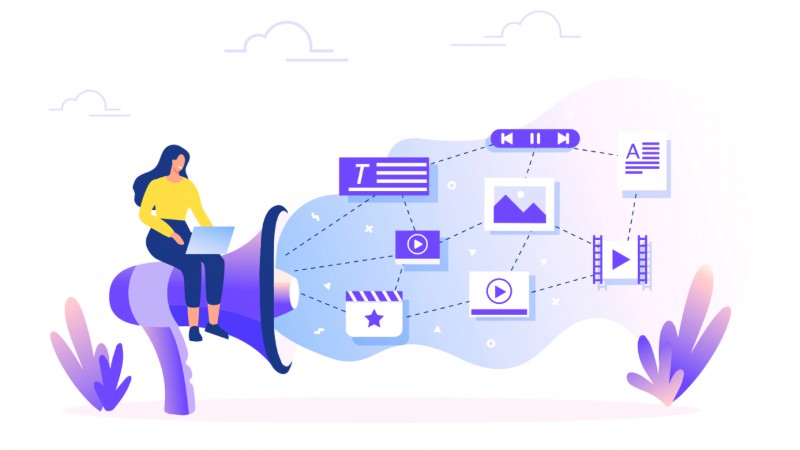 Along with what you do, follow a clear approach with proper integration of numerous methods into an effective marketing funnel.
4. Time & Task Management
"COST OF TIME"- Focus on it, it's important.
Though we all are well aware of this fact, I have seen many organizations/firms just wasting their time and efforts on tasks that could be outsourced. Yes, the economic aspect, as well as the expertise factor, can be achieved through outsourcing many times.
One more thing is the time you give to the market. If you are doing all the things on your own from designing a landing page, to a digital marketing strategy to a go-to-market plan, then you may take a lot of time doing all this. This may result in ignoring more important tasks such as product improvement by your product developers.
Instead, it will be great if you hire experts to help you out.
You may be late for your marketing if you do not do proper time management. Even the biggest industry leaders such as Microsoft, tend to announce their product 12 to 14 months prior to its availability.
Learn from this and start marketing your product even before it's ready. Otherwise, I am scared you may not be able to bridge the gap between your product's marketing, its availability, and the customer's decision.
5. Increasing Lead Sales Through Various Lead Sources
You can use a proper mix of the following lead sources to optimize your lead sales.
Content Marketing
As I always say, content marketing plays a crucial role and portrays you as the expert of your field. Try to publish as much likable and valuable content for your website as you can, thereby attracting potential customers.
This way Google will also see you as a trustworthy source of information, indicating search engines and giving you more chances to rank better.
Just ensure that you create quality + engaging content.
Email Marketing
While you are in the process of attracting new leads, email marketing campaigns work as a helping hand to connect and communicate with your previous or existing customers too. Email marketing is in used since years by many businesses and you can use them for promoting:
Special offers
Discounts
Free trials of your product
The overall idea is to increase awareness of whatever you are aiming to offer.
Pay Per Click Advertising
This is another good way to generate leads. For reaching the audience and making them aware of the benefits of your product, ads on social media networks and search engines can be used.
Though several technology companies tend to struggle with this type of advertising, it's a highly useful lead generation strategy.
Social Media
The most budget-friendly, effective, and quickest way to reach a big amount of relevant users is through social media. Use hashtags to connect to more and more likable audiences who may be interested in your product.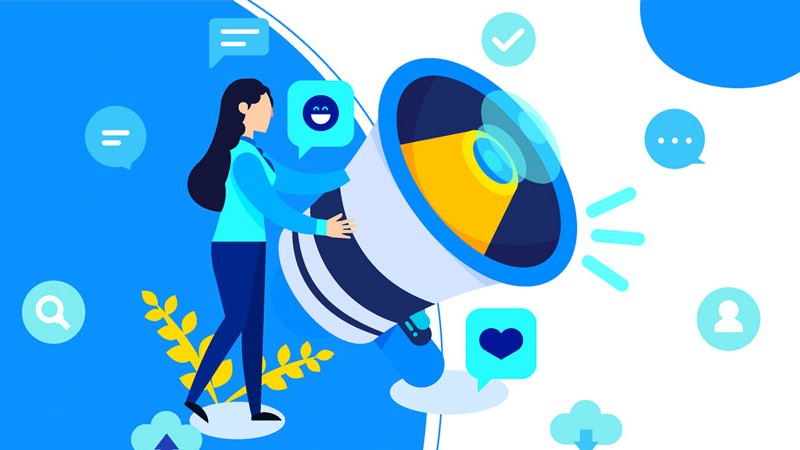 Using Facebook and Twitter are good social platforms to create your ad campaigns, while you can create engaging groups on LinkedIn, Quora, Reddit, and others benefitting your target market. Later on, you can become an SME by engaging in healthy conversation.
Apart from the above-mentioned White Hat SEO is also a safe and easy way that can be used by technology companies for lead generation. Check out Rank-jacker.com for the best SEO services.
6. Ensure Your Marketing Is Generating Leads
Since the major piece of work in B2B marketing is lead generation. So, you need to always ensure that your marketing is actually generating leads or not after all the time, money, and efforts you put in.
At least, 30% of leads are expected from marketing and if it is less than this then rethinking your marketing investment expectations is required. If you have a proper marketing team then spare some time and talk to experts for following the right actions.
7. Success Comes With Good Sales And Marketing Alignment
The complete scenario of marketing has taken a new face in the past years and generating qualified leads has become its main task.
In an extremely automated manner, today's marketing technologies have the ability to take the customer much ahead in their customer journey.
The modern marketing process generates awareness about the product and the cold prospects can be further taken care of with demonstrations, presentations, webinars, case studies, and more, and a product trial can also be started.
Don't think that marketing can do everything on its own.
As the marketing funnel will be passing on the qualified leads further to its sales team, so the alliance of both the departments on strategies is very important. This will comprise all things such as the customer journey design, buyer persona creation, lead definition, lead handover process, etc.
"The biggest reason for lead generation campaigns failure is lack of proper collaboration between marketing & sales."
As a company founder, you should always monitor that all your teams are working together in a constructive manner.