If you are new to website content development, it's natural to feel confused about structuring them. It requires a uniform pattern that helps you decide how the homepage would appear, the potential content you should choose, and ways to assemble content that should be in it. How do you get it all correct?
Keyword mapping is the tool that ensures your website follows a uniform content structure. Whether assigning relevant keywords or spinning the storyline, a keyword map ensures your website stays optimized to clock bulk traffic and helps you track its analytics. Read more about the indispensability of a keyword map SEO in optimized website performance.
Keyword Mapping: Overview
The optimized presence of keywords all over web pages makes them appear natural and drives organic traffic. Keyword mapping helps you choose and assign relevant keywords across your website, establishing a logical structure that enhances engagement.
Keyword mapping tool weaves an automated site format where you get content planning, on-page optimization, and internal linking, besides tracking the performance of your website through inbuilt analytics. Next, check out the underlying benefits of incorporating SEO keyword URL maps on your website.
Keyword Mapping Tool: Know The Benefits
Check out these four benefits your website earns from the keyword mapping tool. It includes:
Helps develop an intuitive but logical website structure
Enhances internal linking while optimizing the anchor texts
Provides your website with a content plan
Includes in-built website tracking analytics
Now, read more about these benefits and how they enhance your website performance.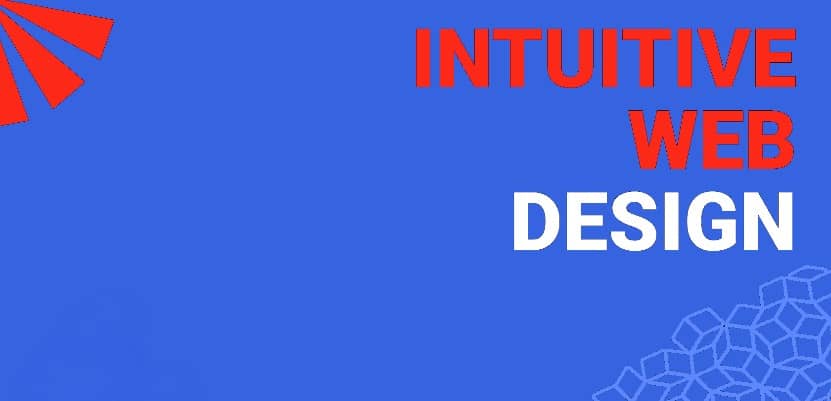 1. Intuitive Website Design
Keyword mapping SEO optimizes keyword positioning based on the topic, enhancing your website's SERP score and tallying your content relevance. It helps the search engine emphasize your main content, followed by subtopics after the pillar pages. The concept is to spread a focus keyword on one page, covering a specific topic.
Next, a keyword mapping tool decides the nature of the keyword as per its position. It includes:
Pillar pages: You will need a generic keyword that appeals to the broader context of the content. (If it's a pizza blog, you'll need pizza as the primary keyword).
Cluster pages: Since the topic speaks specifically of context relevant to the pillar pages, you need to choose keywords that naturally reflect the detailed context. (If you are talking about pizza crust, you'll need keywords like thin pizza among the secondary keywords).
2. Enhance Internal Linking
Internal linking drives traffic to your website. How to choose the most relevant ones? Keyword mapping optimizes your website content, finding relevant anchor texts with high search volumes that can attract organic users of a particular niche.
Keyword mapping tool provides keyword-enriched anchor text, which keeps your website at the top in position zero pages.
3. Content Planning
Keyword mapping is indispensable in providing a content plan for your website. It helps you align relevant topics, includes optimization to omit content duplication, and ensures natural density to prevent keyword cannibalization.
Content planning is essential to ensure high SERP score than your competitors. It also prevents the repetition of content and stuffed keywords, which can lower your website's position on search result pages.
4. Hassle-Free Content Management
Content analytics help you track your website performance and manage parameters to strive for among the top SERP spots. Keyword mapping in SEO ensures optimized keyword distribution, meaning you can watch the traffic volume generated across individual sections.
Besides, it highlights the existing limitations in your content, allowing you to concentrate on non-performing sections during content refurbishment.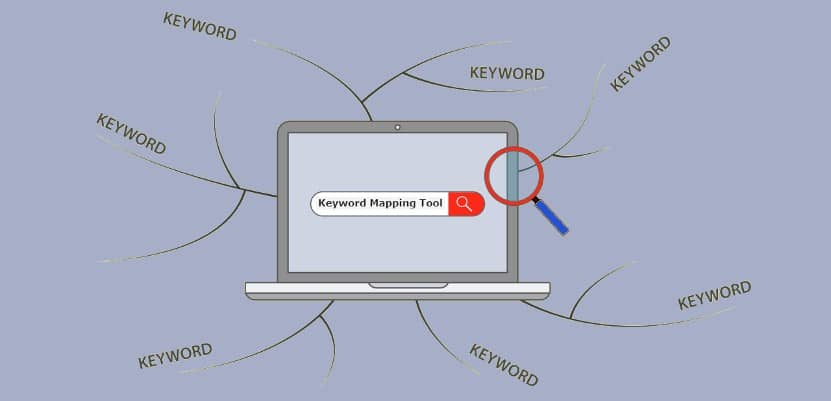 How To Use A Keyword Mapping Tool For Your Website?
Follow these lucid guidelines to ace developing a customized keyword mapping for your unique website content. It includes:
Begin with thorough research and analysis of relevant keywords.
Classify the keywords as per your pillar and cluster content.
Assign the relevant keyword sets to content topics.
Optimize your existing URLs
Track your keyword map and update it regularly.
Next, learn more about the detailed strategy required to roll your keyword mapping.
1. Research Your Keywords
The first step of keyword mapping SEO is research. Here's what you need to do:
Locate the relevant keywords as per content (you need a keyword finder tool)
Decide on your primary keyword (pillar content)
Choose popular keywords with the most search volumes (includes low-hanging strategy)
Pick up suitable keywords (use SERP ranking)
Again, how do you manage these? Check out the potential tools you need:
Employ SEO tools to help you spot the most popular keywords.
Analyze SERP scores to spot the most relevant keywords.
Perform domain search using search console tools to track user queries (tweak your seed keyword for maximum traffic).
Besides, you must know the nature of search queries to implement keywords with the maximum effect. It includes the following:
Commercial search: User researching about products and services.
Informational search: User looking for domain-based information.
Navigational search: User searching for a specific website.
Transactional search: User interested in availing services.
2. Keyword Categorization
You have a basket full of keywords. How to categorize them? Keyword mapping helps you box them into relevant contexts, beginning with the primary and secondary keywords. These get classified according to pillar and cluster pages. Here's a neat trick to implement it for your website:
Categorize your website content (like you have a pizza blog).
Prepare keyword lists relevant to the content pages (comprises pizza types, toppings, sauce, and occasion).
Add the relevant keywords shortlisted from SERP research (attach the matching keywords under each category).
Arrange the keywords according to their search volumes.
You get a detailed list of content-specific keywords broken down into relevant categories. Next, you need to prepare a keyword map.
3. Begin Your Keyword Mapping
In simple terms, keyword mapping requires placing all the relevant keywords into a spreadsheet under the specific categories prepared before. Remember to categorize using relevant parameters like search volumes, obscurity, and relevance. Next, follow these lucid instructions to incorporate as per your website:
Add your keyword categories into a single spreadsheet.
Add pillar and cluster pages.
Add the relevant keywords under each category.
With this, you have a customized keyword map SEO that reflects all the aspects of your website content. It gives you a defined format where each keyword highlights a unique part of your content. Besides, there's something more you must remember when doing keyword mapping:
No keyword should lie under more than one category.
Check for the correct keyword spelling.
For conflicting keywords, use an SEO tool to classify them.
If SERP results for two keywords are the same, treat one as the primary and another as the secondary.
4. Optimize Your Website URLs
Keyword URL mapping ensures your website tag has a piece of the most searched keyword for prompt highlight on the position zero page. You can add one primary keyword from your mapped sections to customize your website's URL. Learn more about URL optimization:
Choose keywords with lesser characters but more search volumes.
Reflect your content topic on the website URL
Use suitable keywords for on-page optimization.
Develop optimized anchor texts using keywords categorized as present in your SEO map.
The advantages of an SEO-friendly URL reflect highly on the SERP scores. Besides having optimized content naturally loaded with keywords and strongly featured snippets, it's an attractive URL that primarily draws user attention over competitors on the position zero page.
5. Updating Your Content Keyword Map Regularly
Another crucial part of keyword mapping lies in updating the existing keywords regularly. It's vital to ensure your website maintains relevance through regular updates, as most keywords become redundant after a while. The change reflects the dynamic user pattern or a result of SEO optimization.
You can learn more about how you should maintain the latest engaging keywords for your website content. It includes:
Use SERP and SEO tools to track the current web traffic patterns.
Compare your existing keywords to spot the redundant ones.
Replace the same with the latest engaging keywords.
Remember, the advantages of using the latest keywords only highlight your website content from the SERP perspective. Keyword mapping doesn't enhance the engagement or readability of a blog. Regular content optimization ensures your website stays relevant, attracting organic traffic while keeping you ahead of the competitors.
Conclusion:
A keyword mapping tool is an essential part of website content management. It keeps you updated with the latest keyword practices, besides helping to incorporate its advantages on your website. The best part is keyword mapping highlights all relevant sections through optimized keyword placements. The result is your website content glitters at the top of search results.
Is your website content lacking in organic traffic for poor keyword choices? Subscribe to keyword mapping services from RankJacker SEO to boost your website's SERP score. Get the most searched keyword volumes for your content and customized anchor texts for website URLs to skyrocket your website traffic. For more information, check out RankJacker!