What is Google My Business (GMB) and why does a listing of your company in the free industry profile on Google help your local SEO?
In today's article, I'll explain the definition and meaning of a Google My Business listing. You will find out how you can use it to improve your company's visibility, online presence, and ranking in Google's local search results.
The best: My step-by-step instructions will guide you safely through the creation of your GMB profile. With the 13 tips, you will know at the end of the article how you can optimize your existing entry and thereby generate more leads.
Plus: Sebastian shows you 8 GMB hacks for more visibility in Google in his video.
Let us begin.
For everyone who wants to see the video with the 8 GMB hacks right away … the video
What Is Google My Business?
Google My Business (formerly Google Places) is a Google service for companies, service providers, and dealers to present the company, its products, and services to interested parties and customers in the best possible way.
It could be thought of as a business directory where local businesses can post a business listing.
For a company to use the service, it usually needs a physical location. A location-independent company such as a key emergency service or an installation company can, however, be listed as a SAB (Service Area Business).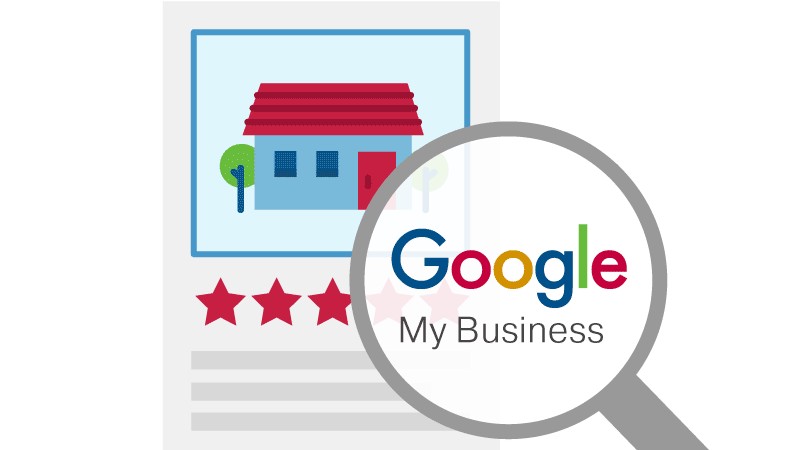 What Does A Company Listing On Google Cost?
A company listing on Google does not cost a cent. The platform enables company owners to use the services of its platform free of charge and thus offers the opportunity to create a Google My Business account for free. With this account, the business appears in various Google results lists.
The result lists include the Google Local Pack (or Google 3-Pack), the Google Knowledge Panel, the Google Street View, and Google Maps.
But, still, most of the business owners offering SEO services themselves struggle to find clients and stay afloat.
Google Knowledge Panel: When a Google user searches for a company, the Google Knowledge Panel appears in the top right of the search results.
All of the company information entered in this field appears, such as the address, opening times, telephone number, or a brief description.
Google Local Pack / 3-Pack / Local Snack Pack: The three company entry results below the Google map and above the organic search results are called the Google Local Pack. This pack depends on the location of the user.
Google lists the most relevant results for a search query from its point of view.
Google Maps: Google Maps can help users with several things. For example, when looking for the way or when finding companies in the vicinity.
With the help of Google Maps, users can go directly to a company's website or have a suitable route to the company's location calculated.
Incidentally, the three results from the Google Local Pack are most frequently clicked on for local search queries.
Expert Tip: So that potential customers can find your company or your "business entry" and contact you, they need a well-filled GMB profile. This includes the primary company data such as the NAP data (name, address, and telephone number) the type of company, a brief description of the company, photos, and the opening times.
Now let's look at the benefits of using Google My Business for your business.
What Are The Advantages Of A Google My Business Account?
Business owners can hardly afford to ignore the benefits of free service. By appearing in the local Google search results, the awareness of a company can be increased considerably.
These are the main advantages:
A company appears on local lists.
Customers have the opportunity to write reviews that potential new customers can read.
Entry in the most important Internet business directory.
Statistics on views, search queries, actions from Google Ads, and organic search results.
Interested parties and customers can easily contact a company.
As you can see, Google My Business is a very powerful tool to present your company on the Internet and to interact with your customers.
Why Should Every Business Use Google My Business?
A successful company should always try to expand and optimize its visibility on the World Wide Web.
One way to do this is to be listed on Google. Above all, Google is continuously improving the opportunities for company presentation and search options for consumers.
When it comes to searches, and especially when it comes to local searches, Google is the best-known and largest search engine.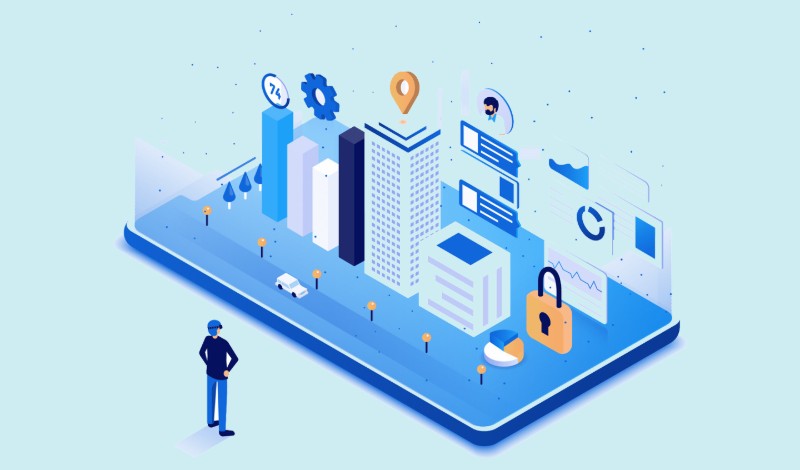 According to Statcounter Global Stats, in 2021 Google worldwide:
86.96 percent of desktop searches.
90.37 percent of tablet searches and.
95.27 percent of mobile searches were performed.
According to a Statcounter Global Stats query, the search engines in the USA received the following market shares in 2021:
| | | | |
| --- | --- | --- | --- |
| Search Engine | Desktop | Tablet | Mobile |
| Google | 86,66% | 94,77% | 97,85% |
| Bing | 8,91% | 2,98% | 0,53% |
| Escosia | 1,04% | 0,54% | 0,6% |
| Yahoo | 1,05% | 0,47% | 0,29% |
| DuckDuckGo | 0,99% | 0,8% | 0,44% |
| Andere | 1,35% | 0,4% | 0,28% |
The GMB Insights study in 2019 from Bright Local came to the following conclusions:
49 percent of the registered businesses receive at least 1000 search queries per month.
96 percent of local GMD profiles are viewed in search results at least 25 times a month.
On average, 56 percent of the visitors to your GMB entry visit the website from your Google My Business entry.
Now you know tons of reasons why you should use Google My Business for your business.
Google My Business And Its Importance For Local SEO
With the creation of a My Business Account, a company has quick and easy access to one of the most promising options for presenting itself on the Internet.
People who do a local search query and look at the different companies in the search results can then click or call the listing.
Consumers use search engines to look for shops, services, products, or reviews in their vicinity.
Local searches are particularly common on the go.
Many users search for company addresses, directions, and opening times.
Consumers who use a smartphone to search for a company, product, or service are usually just about to make a purchase decision. This means that search queries lead to further action.
If you want to learn more about Local SEO, read our blog article Local SEO – 10 Extremely Effective Tips for Local Businesses.
Now you know how important an entry is for your company. I will now show you how to create this entry.
Step-By-Step Instructions For Creating A GMB Entry
For you or your company to be included in the local Google search results, you, first of all, need a Google My Business account.
You can find out how to create your GMB profile in my step-by-step guide.
Step 1: Register At Google My Business
Go to the official Google My Business website. If your company already has an active Google Account, sign up. Otherwise, first, create a new account and log in.
Step 2: Find Or Add Your Company
Enter your company's name and address in the space provided to search for it. Your business may already appear in the drop-down menu.
If you already have a company entry, you can add it to your profile.
If you can't find your company, click the "Add Company to Google" button.
Step 3: Set Up Your Company Name
Next, you'll be asked to enter your company name. A meaningful name that already contains important information (keywords) helps potential customers to find your business.
After you have given this, click on the "Next" button.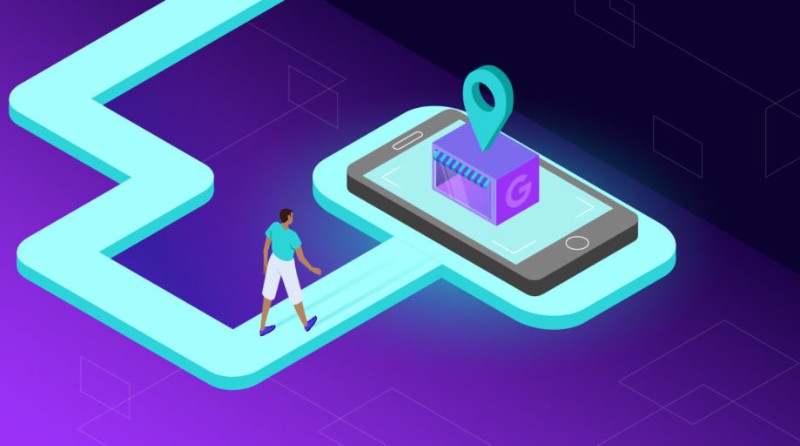 Step 4: Select A Suitable Business Category
You now have the opportunity to select primary and secondary categories that best describe your company, business, product, or service. Select a suitable business category
Tip: Take a look at your competitors' entries. Which categories did you choose for your company?
Some of the functions are category-specific: service companies, for example, have a booking button. Companies in the food and beverage sector can store links.
Step 5: Provide The Address And Location
Now you can link your company to a location.
If your business has a physical location that customers can go to, select "Yes" and click the "Next" button.
Now add your current address and click on "Next" again.
Mark the exact location of your company on Google Maps.
If your company does not have a physical location because you offer your customers deliveries or services, then you can state your service area here.
Step 6: Add Your Contact Details
Before you enter your contact details, you should think about which contact options you would like to offer your customers. You can add your business phone number and company homepage to your listing.
Step 7: End And Manage Your Google My Business Listing
After you have stored all the important information about your company in your GMB account, you can complete and manage your new Google My Business entry.
Step 8: Review The Information And Request Confirmation
The good news: You're almost done creating your account.
Google will now ask you to verify that you are the owner of the business. With this approach, Google wants to prevent possible abuse.
Now let's look at what verification options you can use.
How Can A Company Be Verified For Google My Business?
Before your new Google My Business entry appears in the Google search results, you have to confirm it.
Google offers you various options for checking your business listing. The options displayed depend on the respective trade:
Verification by postcard
Verification by phone
Verification by email
Immediate verification with the Google Search Console.
Verification with bulk.
You can find more information about the individual options below.
Postcard Verification
Postcard verification is the most common verification option. If you are not currently in the verification step, sign in to Google My Business now. Then select your company to initiate the review.
Check your business address again and add your name as a contact person. The postcard will be sent to them.
Now click on the "Mail" button.
You should receive the postcard in the next four to five days. During this time, Google recommends not editing your company name, address, or company categories. You should also not request a new code. All of these things could delay the current verification process.
When you have received the postcard, you can log in and click on the "Verify Now" button in your GMB menu. Enter the confirmation code on the postcard in the field provided and then click on the "Send" button.
Phone Verification
Google offers some companies to check their location over the phone. If you have the authorization, you will see a notification as soon as you have started the verification process.
Check your telephone number before you have the confirmation code sent to you by SMS.
Email Verification
Some business owners can check their Google My Business listing via email. You will see whether you can use this option when you start the verification process.
Before using the option, make sure that you have entered an email address in your profile.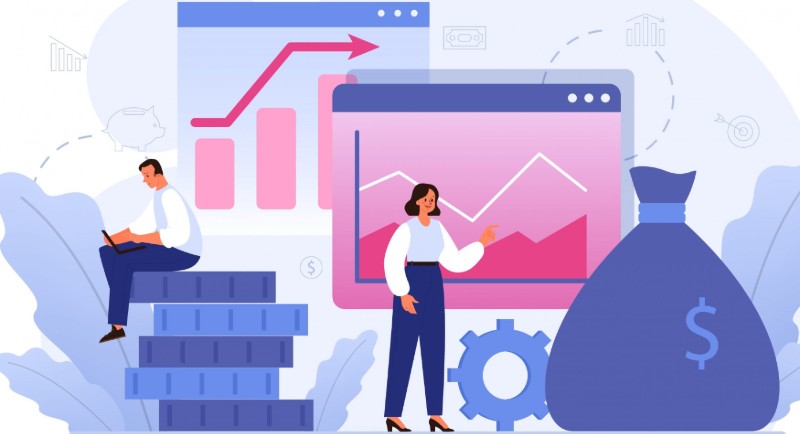 Immediate Review
If you have already verified your company with the Google analysis tool Search Console, you may be able to confirm your GMB entry immediately.
Sign in to Google My Business with the account you used for Search Console verification.
You can tell from the notification whether this option is available to you for all company categories.
Bulk Verification
As soon as your company operates several locations (from 10 locations), you may be able to use the mass check for verification.
Well-known exceptions are service companies and agencies that manage the locations of several companies.
Sign in to your Google My Business account and choose one of your locations.
Click the "Get Verified" button. This is located next to the company name.
Click on the "Chain" button.
Fill in the verification form with all the required information and send the form to Google.
Google should have checked and processed your verification within a week.
Next, I'll show you how to edit your Google My Business listing.
Edit A Google My Business Profile
You will occasionally need to edit your Google My Business account to change information about your business or add photos.
With the help of my instructions, this shouldn't be a problem for you:
First, sign in to your Google account.
Open the company location that you want to edit.
Click on the "Info" button in this menu. This button is on the left side of the menu.
Now click on the symbol with the pencil to make your editing. If you would like to remove information about your company, click on the "X" button.
When you're done with your editing, click the "Apply" button.
Note: Sometimes it takes Google around 60 days to take over your processing.
Therefore, enter all relevant company data right at the beginning.
Add More Locations
If you want to add a new location to your newly created or existing Google My Business profile, please do the following:
Log into your account and go to the GMD dashboard.
There you will find the item "Manage locations" in the left menu.
Click on the blue button "Add location" and enter the company name.
Now click on the button "Create a new company with this name".
Fill in all the essential information here and then request the review.
You can also switch to Google Maps and mark the desired location with a pin (Google Maps Pin). In the left menu, you will find the option "Add a missing location". Fill in the necessary details here, then click "Claim this Company".
Claim A Google My Business Profile
You may have to claim your Google My Business profile. Sometimes someone else has already claimed the company. If this is an employee who works in your company, then ask them to list you as an additional user.
If you don't know the owner, you can use one of these three options:
Register or log in to Google My Business. Select your business and follow Google's instructions to confirm you own the business.
Find your company entry in Google Maps and click on the "Manage this entry" button.
Go to the Google My Business listing in Google Research and click the "Owner of this company" button.
Helpful: The Google My Business App
The Google My Business app is available for Android and iOS users. However, not all functions are available to app users.
The GMB app can be used to:
Revise business hours, company location, contact information, and a brief description of the company.
Set pictures and the current company status.
To display search results.
Now I'll show you how you can optimize your GMB entry and thereby improve your ranking in local search results.
13 Tips For Optimizing Your Google My Business Listing
After creation and verification, a GMB entry should be continuously updated and optimized.
Many GMB users are not aware that Google has made some useful functions available to them for this purpose, with which they can optimize the various areas of the entry.
In the following tips, I'll explain why you should optimize some areas of your Google My Business account.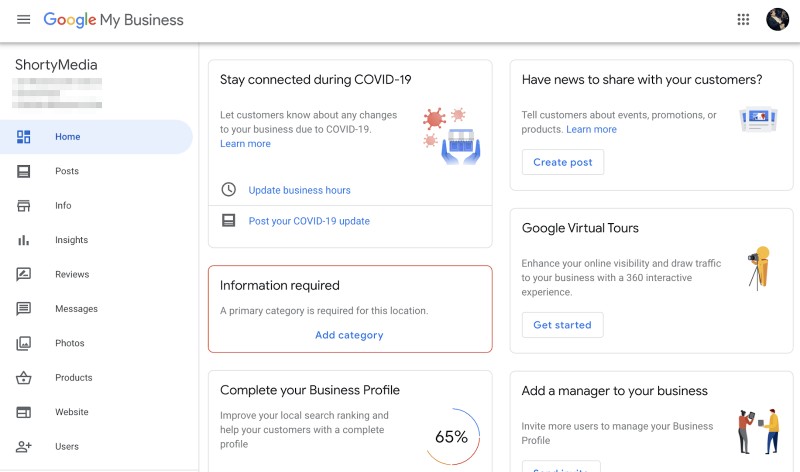 Tip 1: Use A Focus Keyword And Company Name When Optimizing Your Company Name
Users are now looking for information in their preferred search engine with specific search queries. Search queries usually contain a combination of a keyword and a district or city name.
Therefore, your company name should be structured in such a way that it can also be found in search queries.
The name of the service offered, such as search engine optimization, hairdresser, or locksmith, is recommended as a focus keyword.
Tip 2: Choose One Or More Categories
The primary category of a GMB profile is displayed by Google in the entry and is therefore visible to Google users.
Secondary categories are not seen by consumers. They are only used to refine search results.
When selecting suitable categories, the following should be taken into account:
Choose as many categories as necessary and as few as possible.
Use precise categories. If the desired category does not exist, a more general one should be selected.
An example: A museum operates a small café on its premises. Instead of adding it to the museum's entry with the secondary category "Café", it should have its own GMB entry. In the course of this, the entry can be linked to the primary category "Café".
Tip 3: Enter The Address, The Catchment Area, And The Opening Times
So that a company can really be found by potential customers and interested parties and subsequently contacted, all essential information should be entered into a GMB account.
These include:
Surname
Address
Locations
Opening Hours
Phone Number
Website
Brief Description Of The Company
Category (S)
Properties
The basic data of a GMB profile appear in Google search results. A detailed and up-to-date entry makes it easier for potential customers to find more information about the business.
Tip 4: Add Labels With Relevant Keywords To Your Listing
The addition of labels (tags, labels) helps a company to organize multiple locations. Geographic regions or a business types can be used as labels.
Label examples: "All-round service", "certain opening times" or "city center"
Up to ten labels can be assigned to a location. A single label can consist of a maximum of 50 characters (including spaces) and should not contain any special characters.
Tip 5: If You Have An Active AdWords Campaign, Use The AdWords Location Extension And Enter Your Phone Number
Companies have the option of using the AdWords location extension to display a different telephone number than the one used in the Google My Business entry. This can be very helpful with active Google Ads call tracking.
Since the search results are local, it should also be a local phone number. Phone numbers that are subject to charges cannot be used in Germany.
If no telephone number is entered in the field, the telephone number from the GMB profile appears.
These location extensions aim to encourage potential customers to visit a store.
Example of a search network: The owner of a butcher shop would like to have more walk-in customers in his shop. He adds the location extension to his AdWords campaign.
If a user searches for one of the stored keywords in the vicinity of the butcher shop (e.g. "good advice", "best beef", "fresh meat from wild boar and deer"), then the AdWords ad will contain the information from Extension.
After a search query, users see the following information:
On the smartphone: The distance to the butcher shop and the city.
On the desktop: The address of the butcher's shop.
A button to call.
A link to go to the details page of the location.
Location extensions in display campaigns can bridge the gap between offline sales and online ads.
Let's look at the next optimization tips.
Tip 6: Fill In The Phone Number And Website Positions With Up-To-Date Information
A Google My Business entry without a current telephone number or stored website is difficult for potential customers to contact. There is a high risk that users will turn to compete companies if they do not find the information they are looking for.
Tip 7: Use Focus Keywords In The Company Description And Address Users Directly
Business owners can add a business description to their Google My Business account.
In the mobile search, it can be viewed via the "Info" tab. In the desktop search, the description appears in the lower section of the Google Knowledge Panel.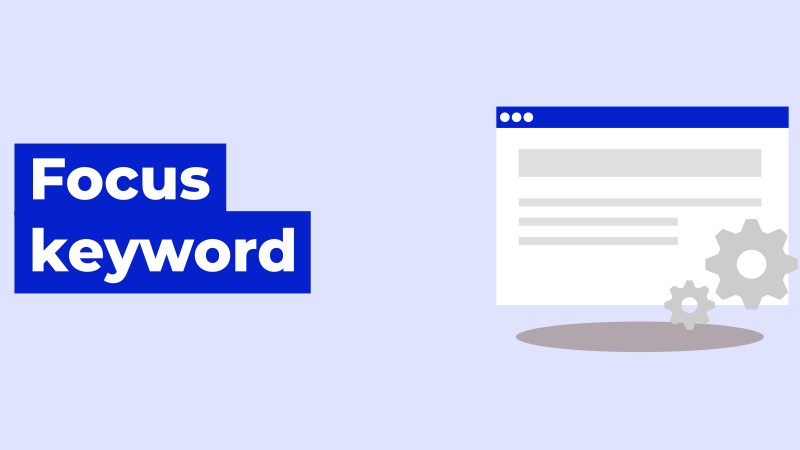 On the part of Google, there are a few guidelines that must be observed when creating: The description may contain 750 characters, 250 of which are displayed in the knowledge panel.
To read the rest, a user has to click on "More".
In addition to the focus keywords and the city name, all important company information should be in the visible area of ​​the text.
Tip 8: Add Photos And Videos To Your Google My Business Listing
1. Photos
Google states that companies with existing photos receive 35 percent more website clicks and 42 percent more Google Maps route description requests.
The cover photo of a Google My Business entry is the most important because it is always in the foreground.
A profile photo will be displayed while photos and videos are uploaded. Likewise when answers are checked.
The recommended resolution of the JPG or PNG files: is 720 pixels high and 720 pixels wide. The size should be between 10 KB and 5 MB.
2. Videos
With videos and virtual tours, a GMB profile can stand out from companies in the same category.
Videos should adhere to the following guidelines:
Duration: A maximum of 30 seconds
File size: No more than 75 MB
Resolution: 720p and higher
Tip 9: Increase Visibility By Creating Google Posts
Google Posts are an important part of a local SEO strategy.
With them you can:
Generate more organic clicks on the call-to-action buttons and thereby improve the page ranking.
Increase traffic to website content such as your own blog.
Google Posts is one of the useful GMB tools. Companies can use them to advertise current offers, vouchers, or events. Images, videos, or call-to-action buttons can also be used to encourage interaction with potential customers.
The associated analysis function shows how users interact with the Google Posts information. The following posts can be improved based on the statistical data.
Tip 10: Increase Your Visibility By Logging In And Out Regularly
Owners of a Google My Business profile should log in and out of their accounts regularly. On the one hand to keep your profile up to date and on the other hand to see if someone has made a change to the company entry.
Every user (and also competitor) not only sees the two options "Propose change" and "Owner of this company" for an entry, but he can also click on them.
However, the proposed changes are more likely to be immediate changes.
Tip: Only by logging in regularly can you ensure that strangers have not edited your entry in an undesired manner.
Now we come to the Google ratings.
Tip 11: Ask Your Satisfied Customers For A Google My Business Review
Google My Business Reviews have a very strong influence on potential customers' purchasing decisions. Users view reviews as a type of evidence and use it to decide whether a store is worth visiting.
5-star ratings in your own Google My Business profile stand out and are well received by Google users. High-quality and positive customer reviews that contain keywords also have an impact on the visibility of a company.
However, GMB reviews are not the only way for a company to acquire new customers. Google reviews also affect the ranking in local search results.
It's best to ask your customers for a Google rating after they've had a positive experience with your company.
As you can see, it pays for a company to ask they're satisfied customers for a Google rating.
Tip 12: Respond To Your Customers' Reviews
Companies that respond to the reviews show their customers that they value their opinion and care about the quality of their business.
This is especially true for negative reviews. It is far more effective to respond politely to bad feedback than to ignore it.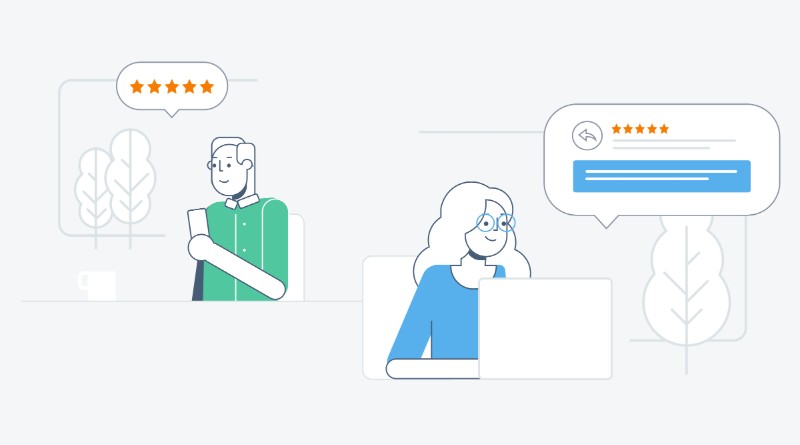 Tip 13: Create And Answer Individual Questions And Answers
This function enables a company to have constant interaction with its customers. A user can ask a question in a company's Google My Business entry and the company can answer it later.
A company owner should react to these questions promptly since other users can also answer these questions.
Tip: The most frequently asked questions can be clarified and answered in advance so that they can then be stored in the Google My Business profile.
So, those were the 13 tips for optimizing your Google My Business listing.
Google My Business – 8 Hacks For More Visibility In Google
Finally, let's take a quick look at where you can get support if you should have problems.
Google My Business: Assistance From The Support Team Or The Help Community
An account owner can contact the Google My Business Help Community if they have any questions or problems with a Google My Business profile. Complaints about fake reviews or misuse of an entry can be submitted to GMB.
Conclusion – What You Learned About GMB
In this article you learned how to set up, edit and optimize your own Google My Business account.
You found out:
How important a Google My Business profile is for visibility in local search results.
That Google reviews flow into the ranking.
That Google My Business is an essential part of local SEO optimization.
With what you have learned, you can fill your Google My Business profile with lots of useful information, photos, and images.
I've also shown you 13 optimization tips that will help you get the most out of GMB.