Backlinks are an important part of SEO and a well-balanced backlink profile is an important part of any website.
Backlinks to your site carry weight in the eyes of search engines. Google uses backlinks to determine the quality of your website and how relevant your website is to a certain keyword or topic.
Although backlinks are the lifeblood of any website, not all backlinks are created equal, not all backlinks will drive traffic and sales to your website. That's why it is important to not just have backlinks but to have high-quality backlinks.
Read on to understand quality backlinks, ways to find them, and a few tips for choosing the right number for your website.
What Are Quality Backlinks?
Backlinks, also known as inbound links or incoming links, are links from other websites that point to a particular webpage on your website. Quality backlinks are acquired from high-ranking and relevant websites with independent authority.
Backlinks play a vital role in determining the authority and credibility of a website and are one of the most critical SEO factors.
How To Find Quality Backlinks?
You can either buy high-quality backlinks via a quality backlinks service or acquire them through persistent networking and collaboration. The former will be heavy on your pocket. However, the latter is hard to come by but is worth the effort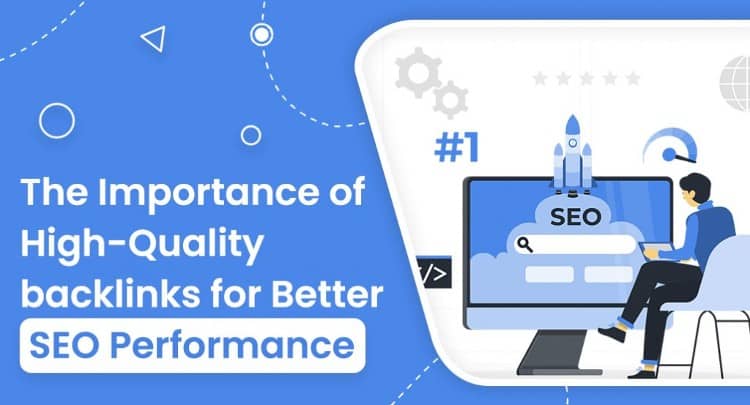 Here are 8 ways to find quality backlinks for your website:
1. Create and publish valuable content.
When you publish high-quality and informative content on your website, it naturally attracts links from other websites. Share content that is original, verifiable, and comes with a unique perspective. You can easily attract quality backlinks by publishing well-written and authentic content that's different from the rest and relevant to your target audience.
2. Pitch to reputable and high-authority websites.
Focus on acquiring backlinks from reputable and high-authority websites that have strong domain authority, high page authority, and generally good SEO trends. These websites are trusted by search engines and have good market credibility.
3.Collaborate with niche brands and influencers.
Influencer marketing strategy, when done right, can yield monthly backlinks in all the right places. You can either send influencers/marketers products for review, or you can partner with them for product launches or affiliate links.
Influencers have an organic reach that can bolster desired traffic your way. You can gauge the influence, link quality, and traffic through a reliable backlink quality checker before proceeding.
4. Ask to guest blog.
Guest blogging for websites and blogs that already hold your target audience is a fine way to get quality backlinks. Not only do you get to insert your links and information on another site, but you also get to control the content you will be sharing. Premier sites encourage guest blogging to diversify their content library, hence it is a win-win for both parties.
5. Replace broken links.
Finding broken links on other websites is a great way to identify potential link-building opportunities. Find broken links on other websites in your industry and reach out to the website owner or webmaster. Suggest a replacement link to your website and ask if they would be willing to link to your site instead.
6. Leverage social media.
Social media can be a powerful tool for building backlinks to your website. Share your content on social media platforms such as Facebook, Twitter, and LinkedIn. This can help attract links from other bloggers and websites in your industry.
7. Maintain a healthy online persona.
You should never stop promoting your content. Give interviews, engage with followers/buyers, and maintain a healthy online persona. There are plenty of websites that run niche interviews with business owners and experts. You can pitch your name as an expert in the field and get dozens of quality backlinks within a single hour.
8. Use link-building tools.
Several link-building tools can help you identify and monitor quality backlinks to your website, as well as those of your competitors. These tools can help you find high-quality backlink opportunities and track your progress.
How To Choose Quantity Of Backlinks?
When it comes to backlinks, quality is always more important than quantity. A few high-quality backlinks can be more beneficial than many low-quality ones. Therefore, instead of focusing on the number of links, it's more important to focus on the quality and relevance of the sites linking to your website.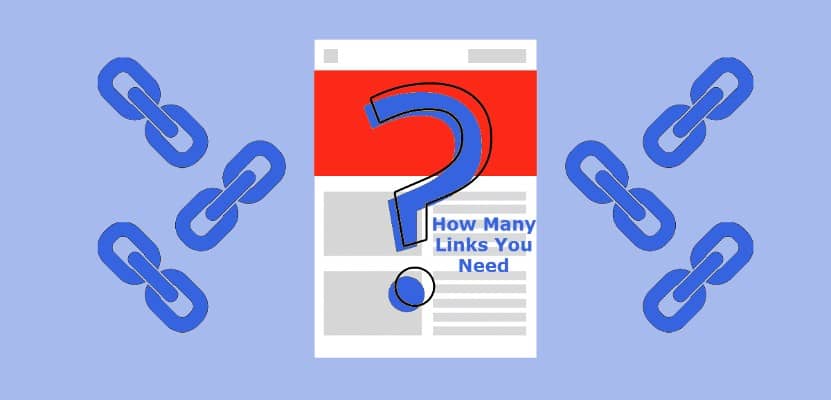 Here are some tips to help you choose how many links you need:
1. Analyze your competitors.
Look at the backlinks of your competitors who are ranking well in search engines. This will give you an idea of how many backlinks you may need to compete with them.
2. Check your website's current backlink profile.
Use a backlink analysis tool to see how many backlinks your website currently has. This will give you an idea of how much work you need to do to catch up with your competitors.
3. Focus on high-quality backlinks.
Instead of worrying about the number of links, focus on getting high-quality backlinks from relevant and authoritative websites in your niche. These links will have a greater impact on your search engine rankings.
4. Consider your content strategy.
If you are regularly creating high-quality content, you may be able to attract backlinks naturally. However, if you don't have a content strategy, you may need to be more proactive in building backlinks.
5. Set realistic goals.
Based on your analysis of your competitors and your website's current backlink profile, set realistic goals for the number of backlinks you want to acquire. Remember, it's not about the number of links, but about the quality and relevance of the links.
What Are The Factors Affecting The Number Of Backlinks You Need?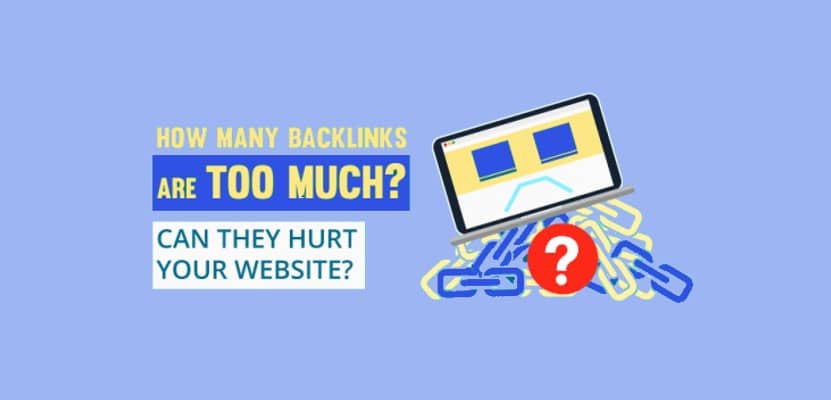 The number of links you need to rank your page comes down to the following factors:
1. The age of your website.
If you are working with a new website, you will need more backlinks initially. Each backlink will work towards establishing your website's credibility. As the website ages and turns into a high-quality one, you will need fewer backlinks to maintain its SEO and ranking.
2. The niche of your website.
Your website's niche matters when you are settling on the number of backlinks. If your website is in a competitive niche, then you will need a large volume of backlinks to uplift it and make it stand out from the crowd.
On the contrary, if you are in an exclusive niche with limited market awareness, your website can get by with fewer backlinks.
3. Industry trends.
To understand how many backlinks your website needs, pull up a competitive website and identify the number of backlinks it has, and the domains that link to it.
The number of domains linking to a successful website in your niche will be a great starting point for your website.
Conclusion
Quality backlinks are a crucial factor in determining the authority and credibility of a website and play a vital role in SEO. It's essential to acquire high-quality, relevant links from reputable websites. However, it's not about how many backlinks you need, but about the quality and relevance of the backlinks you acquire. By focusing on high-quality backlinks and setting realistic goals, you can improve your search engine rankings and drive more traffic to your website.
If you need help finding quality backlinks, consider seeking assistance from an experienced eCommerce SEO agency like RankJacker SEO. Our team of experts specializes in providing high-quality, white-hat link-building services that will help boost your website's visibility and search engine ranking. We also offer a wide range of SEO products tailored to your specific needs and goals.
Why wait any longer? Reach out to us today and let us together take your website to the next level!